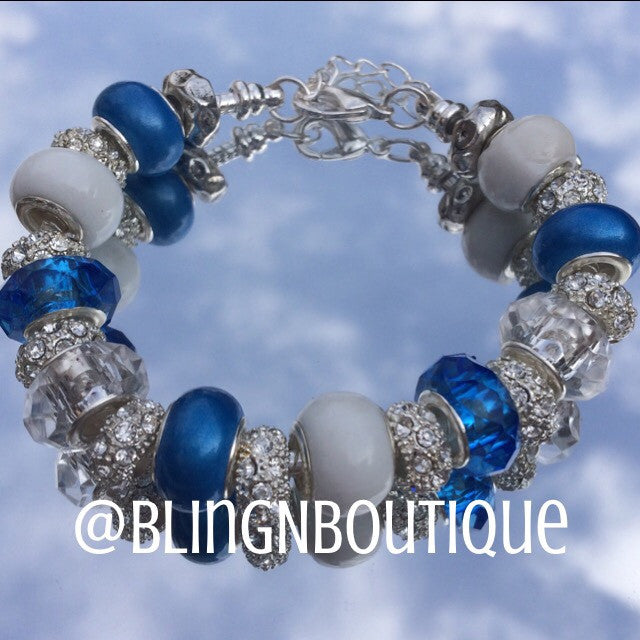 Spirit Bracelet - Blue/White
Show your team spirit with bracelet made with your team colors!!!
BlingNBoutique bracelets are handmade to order.  They are silver-plated european style bracelets with a lobster clasp with the colors shown in the title.  Because of the size of the beads, we recommend that you purchase 1/2 inch larger than you normally wear. The bracelet shown is a 7 1/2 inch bracelet.  Beads will be added or deleted as needed depending on the size of the bracelet.
Don't see your colors or want a quote for a TEAM ORDER? Submit the appropriate information through Contact Us.